Jennifer, Snapshot.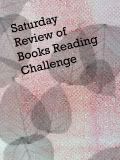 I extended the deadline for those who wanted to participate in the Saturday Review of Books Reading Challenge and also be eligible to win a prize. All those who took the challenge by midnight on Thursday, August 2 were eligible to win a copy of my not-so-famous book, Picture Book Preschool, and a copy of Nancy Pearl's Book Crush: For Kids and Teens—Recommended Reading for Every Mood, Moment and Interest.
Now you can still enter the challenge, but the prizes are gone to Jennifer who has a great blog and is a great reader. She's chosen the following books for the challenge:
A Girl From Yamhill, the autobiography of Beverly Cleary, recommended by Carrie K at Mommy Brain
The Deer on a Bicycle by Robert McManus, recommended by Carrie at Not Alone.
The Art of Civilized Conversation, recommended by Mt. Hope Academy.
Sense and Sensibility by Jane Austen, recommended by Carrie K. at Mommy Brain.
The Kite Runner by Khaled Housseini. Recommended at Small World. Recommended at At a Hen's Pace. Recommended by Mindy Withrow. Recommended by Sherry at Semicolon.
To join or to read more about the challenge, click here or on the picture either here or in the sidebar.