I'm not joining any reading challenges these days because
a) I have too many projects of my own already, and
b) I have a dismal track record for completing the challenges and projects I've started in the past.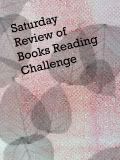 However, being a (temporary) non-joiner doesn't keep me from starting my own challenge. It's called the Saturday Review of Books Reading Challenge, and it's very simple. Read six of the books that have been linked to reviews at the Saturday Review of Books in the past year. Read the six books by December 31, 2007, review them at your blog, and leave a link to your reviews at the Saturday Review of Books. Use one of the buttons, designed by my very own Brown Bear Daughter, in your posts or in your sidebar if you'd like.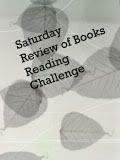 To choose your books, you can go to this (incomplete) alphabetical list of books, or look at the archives of Saturday Reviews. Either way choose six books, an average of one per month, to read between now and the end of the year. Any book that's been reviewed and linked at the Saturday Review at any time since last July is fair game. Post your choices at your blog, or in the comments if you don't have a blog, and start reading. Link your challenge post here, and PLEASE link your reviews at the Saturday Review of Books as you complete the challenge.


One more thing, as you choose your books leave a comment at the site of each book's reviewer saying something like, "Thanks for the review. I'm going to read this book for the Saturday Review Challenge at Semicolon because you recommended it." Won't that be encouraging for everyone involved!
All those who take the challenge will be eligible to win a copy of my not-so-famous book, Picture Book Preschool, and a copy of Nancy Pearl's Book Crush: For Kids and Teens—Recommended Reading for Every Mood, Moment and Interest.
By the way, I started the Saturday Review of Books on July 29, 2006, and seventeen hardy souls participated. Participation has gone up to an all-time high, so far, of eighty-one reviews on June 9, 2007. Thanks to everyone for reviewing and linking.
Challenge Participants (Link here to your post telling which books you will be reading for the challenge):